Everyday life and its worries can cloud over our true being. Family, friends and work make demands on our time and energy, leaving us drained and frustrated. World situations and personal circumstance create anxiety, worry, fear and sleeplessness. As all the stresses of daily life mount, we may even find ourselves despondent, with no energy or enthusiasm for life.
Yet, the soul within us remains, calling us to shine our light.
What are Bach Flower Remedies?
A natural system of stress management, the Bach Flower Essences were discovered by a physician named Dr. Edward Bach, in the 1930's. Dr. Bach was a physician, surgeon, homeopath, bacteriologist and immunologist. In working with his patients, he found that their physical illnesses were exacerbated by their mental and emotional states and so set to discover a system of healing that would be safe and simple, with no side effects. He located 38 flowering plants and trees which balanced specific negative emotions and formulated them into dilute homeopathic mixtures. These liquids, known as the Bach Flower Essences, can be used in combination to address over 200 million states of mind. Best of all, they are safe, non-toxic and do not interact with any other form of treatment. The Bach Flower Essences are manufactured under strict guidelines for safety and purity (GMP) which are established by the World Health Organization and are available in 66 countries worldwide.
Create a happier life
Conquer fears and worries
BE HEARD
What is a Bach Flower Consultation?
In a Bach Flower Consultation, you will be guided to assess your current situation to determine which essences will help you by Nancy Buono. Nancy is a BFCP, Bach Flower Certified Practitioner, as well as an international educator and consultant with over 35 years experience working with clients and the essences. In addition, as the North American Director for the Bach International Education Program (BIEP) from 1998-2020, she has written training curriculum for Bach Practitioners and trained Bach teachers worldwide. And, as a business owner and mother of 5, Nancy is a caring yet pragmatic professional.
Heart Centered Spiritually Based Mentoring
In addition to Bach Flower consultations, Nancy also offers mentoring sessions which combine wellness, life and pragmatic, practical spiritual guidance with use of the Bach remedies to help you
Conquer fears and worries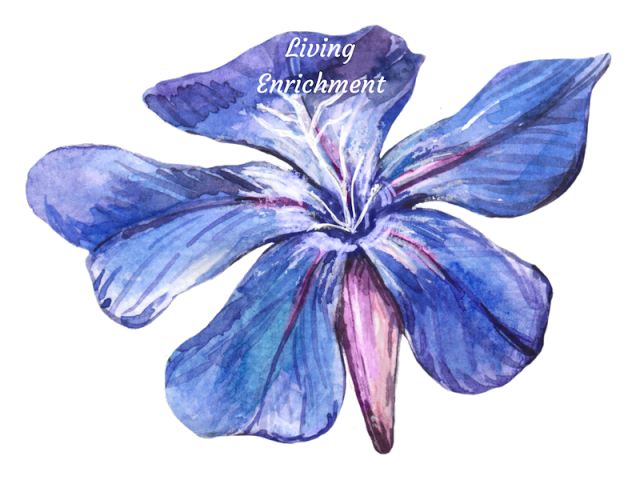 Tap in to your inner voice and purpose

Align your work with your inner directives

Accomplish your goals (and build your business)

Be an effective spiritual person in the real world
Mentoring looks not just at the immediate tasks a person would like to accomplish, but integrates the spiritual, philosophical, and emotional needs of the individual.
Consultations are available via telephone. For further information email info@livingenrichment.com
You can read more about Nancy Buono here:
online interview for
As featured in